There have been a number of requests for en passant support, and I'm planning on tackling this soon. I'd like to first get it polished on the website and then implement the same on the iPhone app.
My thought is to treat en passant like a piece which can be freely dragged to any square in ranks 3 or 6. Something like this: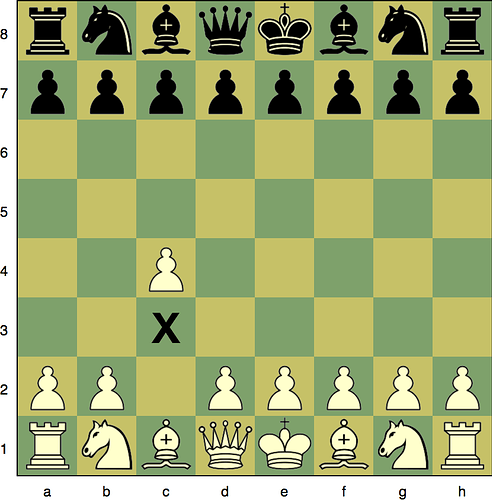 The website would then send to the engine the en passant target whenever the X piece has been placed on the board.
What do you think?